shall remain mostly untold. It was a grueling 3 day passage.
We left Bellevue one evening after stops at Esther's and chasing Kelsey's dad at the Church. He gave the kids a ride in his race car around the parking lot and then we hit the road. Kelsey drove her new car (now in the shop) and I drove a small U-Haul truck. Eden came with us and helped Kelsey wrangle the kids.
The kids took turns riding in the truck with me. Harmon loved being a trucker, and Sammy liked being high-high-high. We made it as far as Sunnyside (between Yakima and Tri-Cities) late that night. Next morning we got up bright and early. Sammy first (as usual), I think.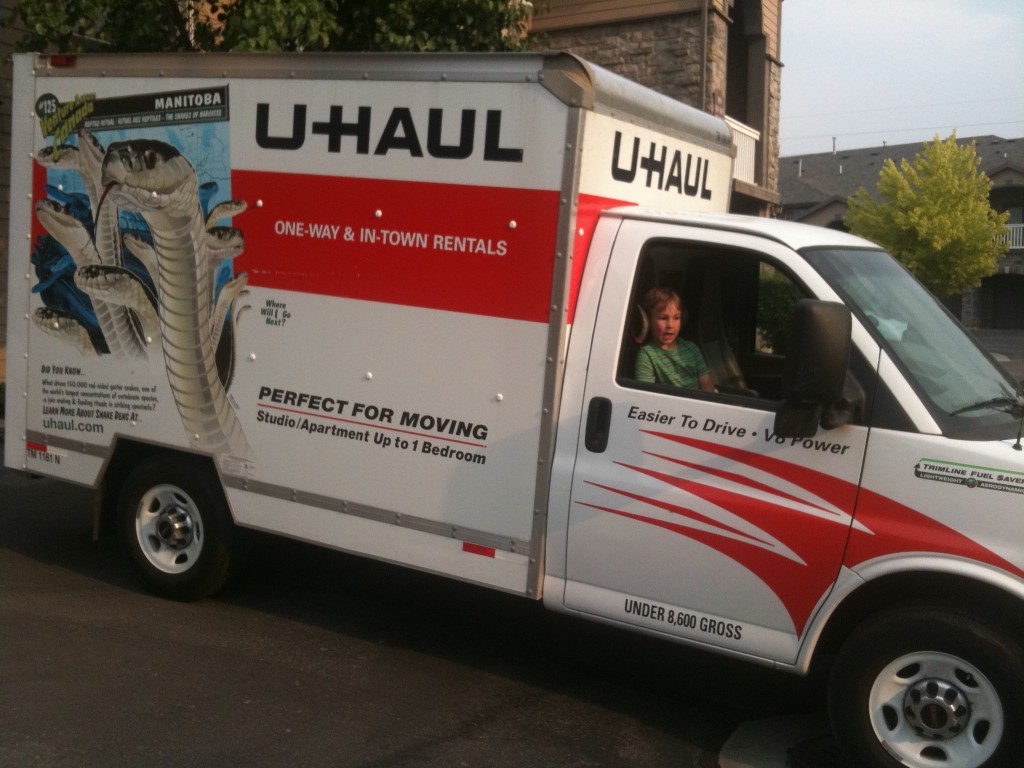 We crossed into eastern Oregon but didn't make it to our favorite McDonald's in LaGrande in time for second breakfast, so we continued on to Pendleton for lunch at McDonalds. The kids got to play in the play area and ate their usual 1 1/2 nuggets under duress. Eden didn't eat much more.
In the heat of the day we crossed into Idaho and were glad to see the sun go down. The truck had AC but the kids liked the windows down. But we kept trucking all the way to Burley where we spent the next night in close quarters. We went swimming in the chilly outdoor pool at the hotel in the cool breezy morning before heading towards Utah.
Idaho rest stops are the best, we we had fun running around and stretching at several stops. Harmon also liked that we parked next to 18 wheelers in the truck lot.
After a long desolate stretch we made it Arby's in Tremonton. Spirits were high despite the feeling in my gut from a steady diet of fast food (which I hate, but Kelsey subsists on — I prefer different junk.) because we deemed the trip almost over. But our destination kept receding and it was after 4pm when we finally made it to our destination.
This was the last leg, and Sammy rode with me. Harmon took a nap in the car with Kelsey and Eden, but Sammy chattered with me happily all the way from Tremonton to West Jordan– pointing out red trucks (Harmon's favorite!) and asking questions only a 2 year old can think of.
Finally we made it to Billie's — but she wasn't home. Her friend directed us to her mom's house, where Kelsey chatted with her friend. They kids played with Sadie's toys, and I fell asleep with the kids crawling over me.
But our trip wasn't over yet, we still had to make it to our free apartment in Orem. My work paid for the move and we got to expense hotels, gas, and fast food — and a free month of rent at a nice furnished apartment with a playground, swimming pool, and sandy area.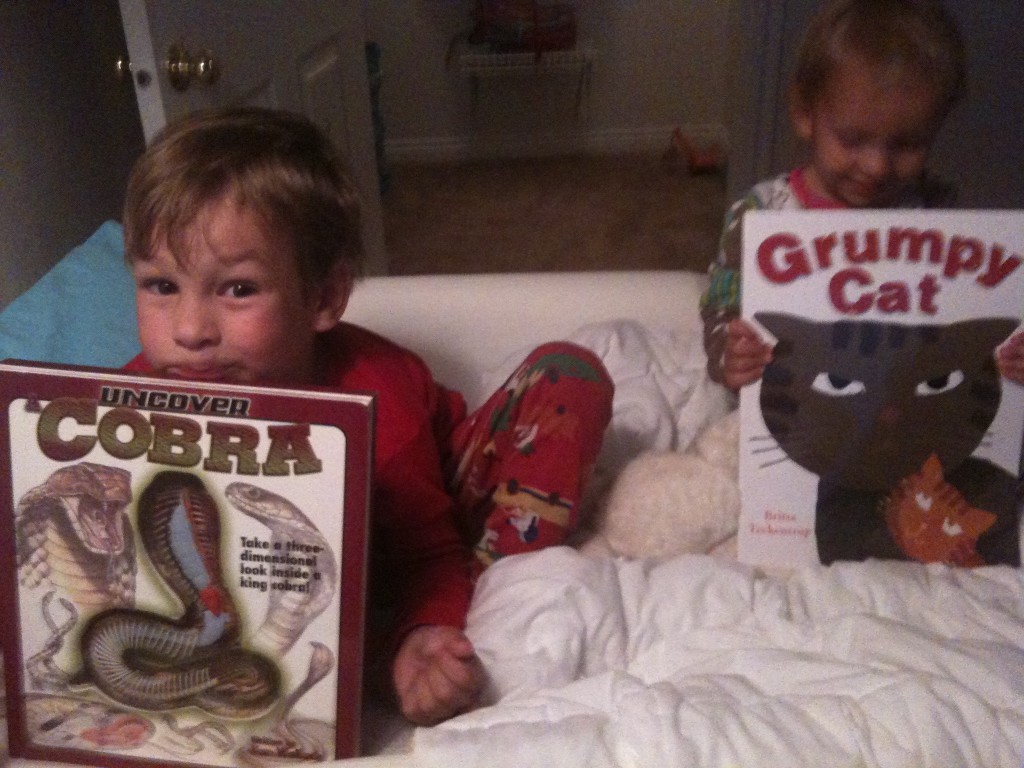 After 2 weeks, though we'd found our house. The same evening we heard our application was accepted, we bought mattresses and had them delivered. The next day we stayed in our new house, and Kelsey brought over our boxes & bins 1 carload at a time until I got my pickup back from Montana… but that's a different story.